Welcome Week Service Project
Welcome Week Service Project (WWSP) connects you with fellow UMBC students while learning about and working with Baltimore area non-profits and student organizations during Fall and Spring Welcome Week. Students will be able to choose from issue areas, such as food access, environmental health, and public education. Priority registration is primarily given to new students.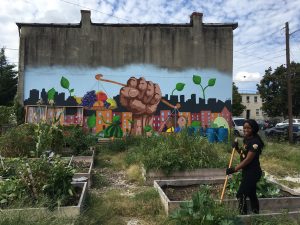 Already participated in WWSP, become a Peer Advisor! Check out the Community Engagement Network page on myUMBC to learn about WWSP opportunities.