There's so much to do at UMBC! Activities are planned on every night of the week and on weekends, too! UMBC is home to a wide array of fun events for all students, not to mention the diverse selection of events and meetings constantly in progress from many student organizations. In addition, the UMBC community has so much to offer its students — lectures, concerts, visual arts programs, athletic events, recreation and leisure activities, performing arts events, community celebrations – the choices never really end!

Getting involved in what really excites you will shape your UMBC experience tremendously – branch out and try something new!
Showing items tagged wheremypeopleat. Show All
A Virtual Mosaic Open House for New & Prospective students
Location
Online
Date & Time
August 10, 2021, 3:00 pm – 4:15 pm
Description
Where my people at? is a three-part mini-series. These sessions provide first-year students and new transfers an opportunity to learn more about life at UMBC as a student of color or those who are...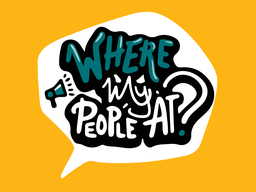 View Event Details for Where My People At? Multicultural Engagement At UMBC