There's so much to do at UMBC! Activities are planned on every night of the week and on weekends, too! UMBC is home to a wide array of fun events for all students, not to mention the diverse selection of events and meetings constantly in progress from many student organizations. In addition, the UMBC community has so much to offer its students — lectures, concerts, visual arts programs, athletic events, recreation and leisure activities, performing arts events, community celebrations – the choices never really end!

Getting involved in what really excites you will shape your UMBC experience tremendously – branch out and try something new!
Showing items tagged workshopwednesdays. Show All
Workshop Wednesdays with i3b
Location
Online
Date & Time
October 20, 2021, 1:00 pm – 3:00 pm
Description
By popular demand and request, this session will focus on communication across cultures with an emphasis on communication, equity-mindedness and inclusion. Within this session participants will...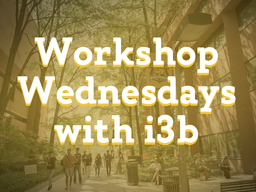 View Event Details for Tools for intercultural/cross-cultural communication
Practices for radical and intentional workplace self-care
Location
Online
Date & Time
November 17, 2021, 1:00 pm – 3:00 pm
Description
Facilitators: Samantha Smith & Sunny Swift "Caring for myself is not self-indulgence, it is self-preservation, and that is an act of political warfare"; Following the words of Audre Lorde,...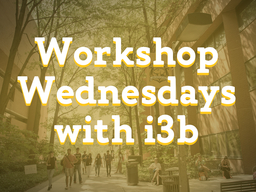 View Event Details for Workshop Wednesdays: Radical and Intentional Self-Care