There's so much to do at UMBC! Activities are planned on every night of the week and on weekends, too! UMBC is home to a wide array of fun events for all students, not to mention the diverse selection of events and meetings constantly in progress from many student organizations. In addition, the UMBC community has so much to offer its students — lectures, concerts, visual arts programs, athletic events, recreation and leisure activities, performing arts events, community celebrations – the choices never really end!

Getting involved in what really excites you will shape your UMBC experience tremendously – branch out and try something new!
Location
University Center : Pride Center (201-D)
Date & Time
December 10, 2021, 12:00 pm – 1:00 pm
Description
Join us in the Pride Center for our monthly event- Pizza at Pride. This will be an informal time to connect in the Pride Center, enjoy free pizza, and play games in the lounge. Our i3b staff...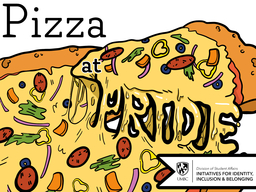 Navigating Polarizing Conversations
Location
Off Campus : OCA Mocha
Date & Time
December 13, 2021, 6:00 pm – 7:30 pm
Description
At OCA Mocha Mondays: Diversity Dialogues with i3b, members of UMBC's campus and the surrounding community come together to engage in dialogue about different social justice topics. As OCA...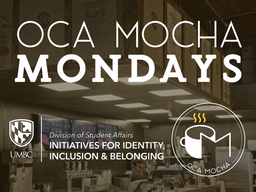 LGBTQ+ Development Workshop
Location
The Commons : 331
Date & Time
January 14, 2022, 8:45 am – 4:30 pm
Description
This workshop is designed to help students, staff, and faculty to create a more welcoming, affirmative atmosphere for LGBTQIA+ members of the UMBC community. The program includes a variety of...